About us
Our vision
.
Our Ultimate Fitness Experience will massively help reduce physical inactivity on a global level.
Our mission
.
We at PAVIGYMTM are determined to bring the Ultimate Fitness Experience to fitness users of ALL ages, body types and levels, by using a combination of the best performance flooring, interactive technology, inspiring desings, and ready-to-use programming.
Energize your environment
.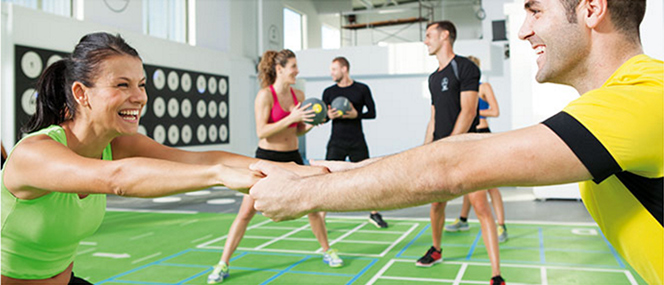 Our slogan
.
The Ultimate Fitness Experience.
Our values, our habits
.
Innovation.
We look for and apply creative solutions to our client's problems. We like to experiment, detect new needs, and create products that improve the well-being and quality of people's lives.
Globalism.
We are aware of the connection that we have with out global partners. We enjoy working together, sharing experiences, and exchanging knowledge for mutual benefit.
Commitment.
We are proud to have a history of more that fifty years of creating bonds of friendship and respect with our employees, clientes and suppliers.
We are customer centric.
All of us. From the definition of the strategy to the detailed implementation of the action plan.
We trust and we are trustworthy.
Above all, we are committed to being honest in everything we do. Everyone. Everywhere. Always.
We focus on talent.
We insist on the highest level of professionalism. We create opportunities for everyone to give their best, supporting development and personal growth.
We strive for collaborative help.
We are accesible, ready to help. Trust, accessibilitiy, and competency are the roots of our collaborative help ethos.
We are entrepreneurial.
We support ideas and personal initiatives. If we make a mistake, we learn, we rectify, and we improve.
We are specific. We are non-flexible towards bureaucracy.
We eliminate everytring that is not essential, controlling disorder and the superficial things. We believe in the continual improvement of out processes and performance. We look for the simplest and most direct way to express our ideas. Less is more.
We are transparent.
We don't hold back information. Our communication is honest, direct and relevant.
We respect everyone.
We value the opinion of others. We are aware of the importance of the work and time of others. We are punctual. We never forget to say thank-you.